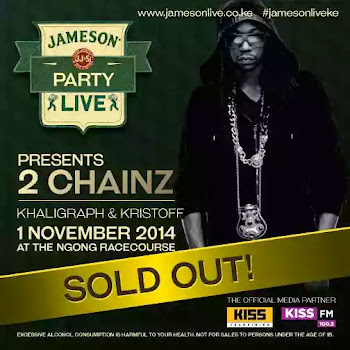 Word on the internet streets have it that American rapper 2Chainz has in the last minute canceled the highly anticipated and publicized outsold concert in Nairobi scheduled for tomorrow Saturday November 1st.
The Word on cancellation came from Caroline Mutoko the official media partner of the concert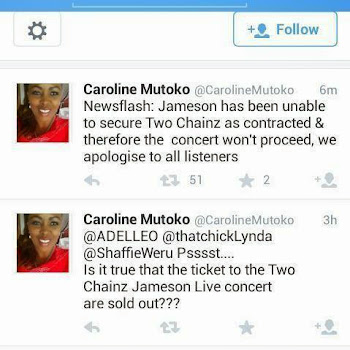 Now many people had been made to believe that the rapper was in town following an interview he did with Shaffie Weru this Morning on his show. It now turns out the interview was pre recorded and done via phone and not live in the studio.
Jameson the official sponsor has stayed mom on this new development even though sources privy says the rapper missed his flight last night but in another confusing move, a word has been sent to journalists to be at the airport by 8pm to receive the rapper.
This could mean the rapper is on his way coming or we are being treated to a situation handling gimmicks.
Time is of essence.
from Nairobi Exposed http://bit.ly/1vnWtba
via IFTTT